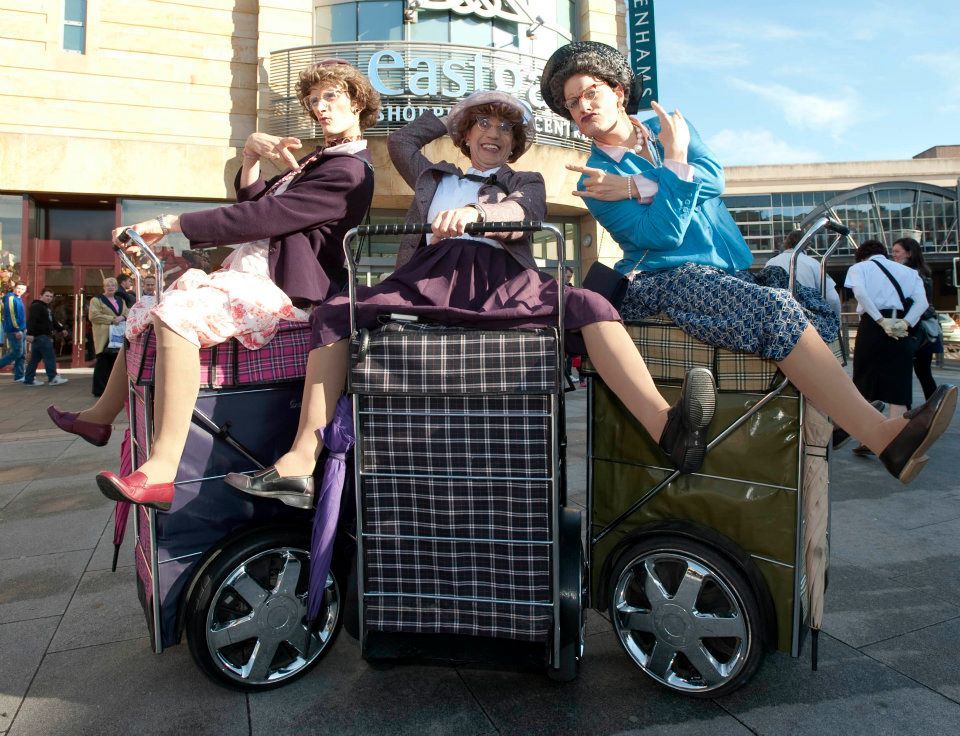 The streets of Inverness will be alive with a wealth of festival fun today – as the city enjoys the final day of the Inverness Autumn Street Theatre Festival.
People out and about in Inverness can enjoy FREE street theatre performances from a range of whacky and wonderful characters.
The festival performers will be popping up in a range of locations – so you can make a day of it and try and spot them all, or just enjoy impromptu performances as you do your shopping in Inverness, enjoy one of our great Inverness restaurants or simply visit the City in the Highlands!
City Streets Provide Performers' Stage
The second annual Inverness Street Theatre Festival features appearances from:
Granny Turismo – A gang of adventurous OAPs in their souped-up shopping trollies.
Shiva the Pigeon Chaser – Environment inspired inprovisation.
St Joan's Ambulance – Inept but enthusiastic first aiders on the lookout for poorly patients.
Headzup – Modern vagabond and master storyteller
Joseph D'Amour Bouffon – Lovelorn Frenchman with a tale of woe to sing and tell.
Cat's Choir: Bin-dwelling felines offering a constant commentary on everything around them
The Urban Meercats – Paranoid performers nervous of the public and wary of predators.
Bog Rory and Ochie – One big man and his mischievous dog.
Instant Fame – TV crews, paparazzi, reporters – but which celeb are they seeking?!
There will also be music from Puff Uproar and the Shimmering Sound Affair with their melodious marching music, which takes its influences from the best toe-tapping tunes from around the world.
Inverness Street Theatre Festival Programme
For full details of where and when you can catch these exciting acts see the Inverness Autumn Street Theatre Festival Programme or follow us on Twitter where will are giving 15 minute warnings of when and where performances will take place using #IASTF2012.
We'd love to know what you think of the acts out and about in Inverness – leave us a comment here or visit our Facebook Page or Twitter Profile to share your stories and experiences.